I've been a fan of the Yodogawa Bridge in NE Osaka for a long time. I stumbled across it during a bicycle ride back in 2007, but have been back to it every time I visit Japan. It used to be a single-tracked bridge, with a pedestrian path on one side, connecting Suita to Kudara (Hirano) for freight movements.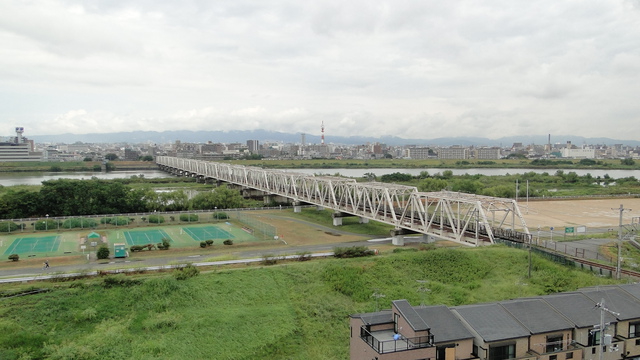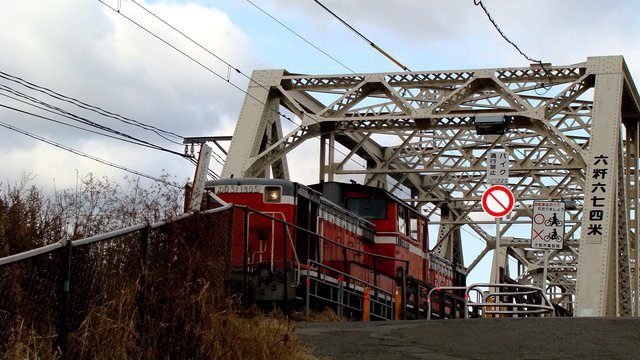 I took the above photos back in 2010. Here's an album with more angles. Note that it is also used for dead-heading passenger trains down to the Tennoji area.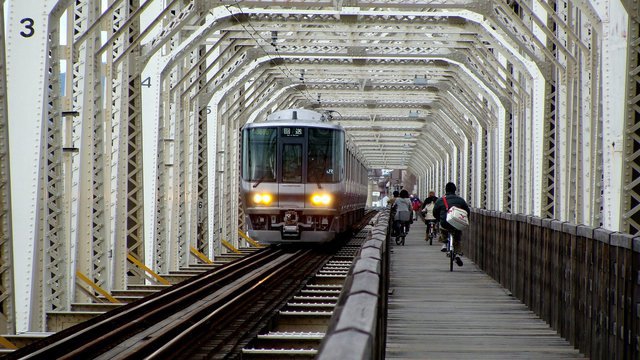 Anyway, back on topic! Recently JR West has ripped up the pedestrian path and installed a second track to facilitate the Osaka Higashi Line. This is all well under-way, as I saw when I was there in 2016. This will see a passenger service from Umeda/Shin-Osaka Station through to Kyuhoji in East Osaka.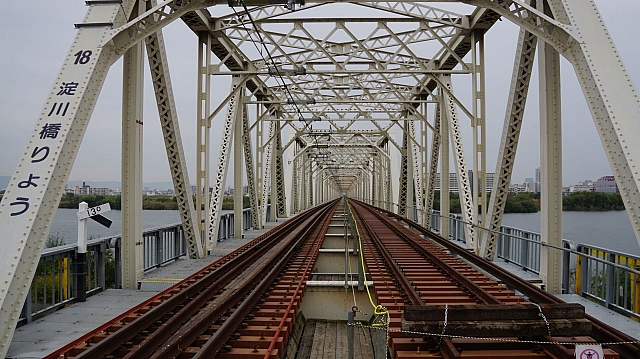 Further south, a lot of the duplication is already complete. The stations are also nearing completion. The main area that still needs work is the junction at the Shin-Osaka end. From what I understand, the junction used to exist, but was disused and ripped up. Land was then (illegally?) used by regular humans and had to be re-acquired.
The freight line from Suita intersects the Tokaido Main Line at the wrong angle, so a wye is currently being built just north-east of Higashi-Yodogawa Station. This will allow trains to proceed from Shin-Osaka straight onto the new line and across the Yodogawa towards Kyuhoji. This has required one new bridge and, as previously mentioned, the adjustment of other bridges. Thanks to the glory of Google Maps, we can follow the construction... albeit with a little bit of a delay. It turns out they've half-built the new north bridge and it looks quite amazing in the 3D view!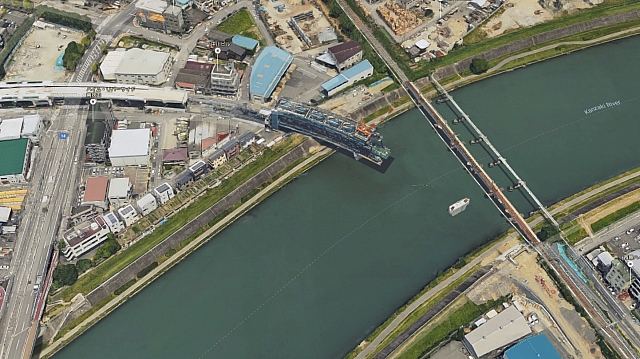 Here's the link to the view on Google Maps. The curved bridge construction infrastructure is amazing. I can't quite work out if they've custom-built the curved crane, or if it's flexible enough to fit the curve and be used elsewhere afterwards. Either way you can see the next pillar already in the river.
I'll update this post as I find out more information on this new line.