I've been fixing a bulk load of SMS/SMS2/MegaDrive stuff and one of these controllers was thrown in with a note stating "Erratic Directions."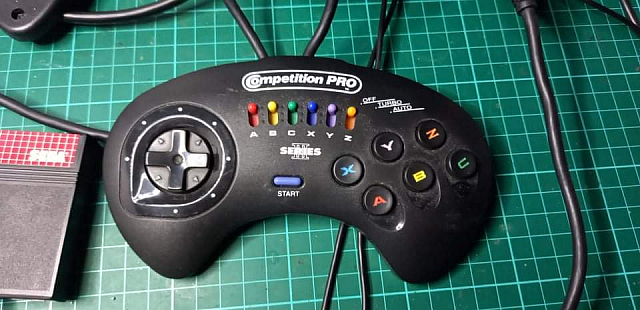 Externally everything checked out, so I opened it up and continuity-tested the cable and plug. No issues there! I tested it again on the SMS2 that I had available and realised that I could get the directions I wanted by mashing in the corners of the D-PAD... what gives? I opened it right up...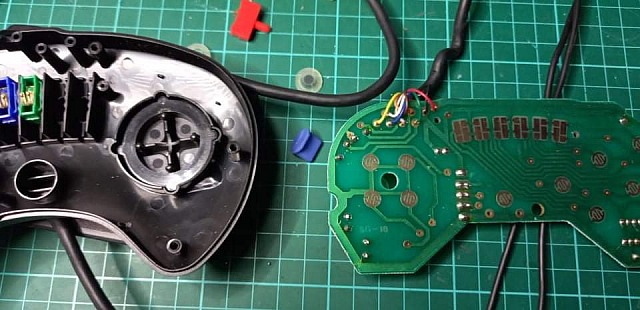 What's going on here? The actual D-PAD circuit board contacts aren't in an NESW orientation? They're a box, flat on the ground? I continuity-tested for the UP button and it turns out to be the top-right pad. Just to confirm I wasn't bonkers, I put the rubber-contact-thingy back in the D-PAD housing and sure-enough, the pads match the pads!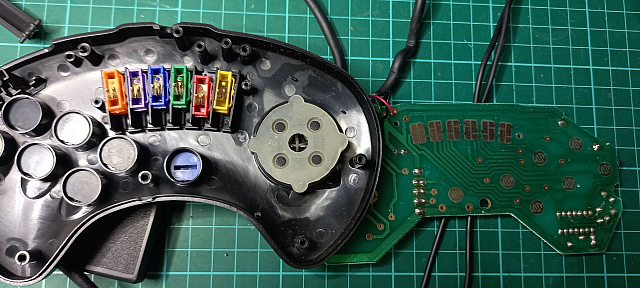 So wait, to get the direction I want, I REALLY DO have to mash in the corners of the D-PAD. This is BY DESIGN. I wasn't a very good gamer when I was young, and this system was available to me at that time. The range is Competition Pro, so I assume this was an answer to the kiddies who held the controller at 45-deg in their left hand and mashed the other buttons with their right? Google is giving me nothing.
NOTE: just looking at that first picture, you can see where your thumb is meant to rest. This easily hints at where UP is. Can someone please point me to documentation where this is made clear that the directions are 45-deg clockwise rotated?