This monitor came as part of a bulk purchase. It worked fine for the first 20 minutes of usage, but gradually lost focus as it warmed up. To its credit, it has speakers and easy-to-use screen adjustment controls, so I thought I'd give it a little more life and fix it's ailments.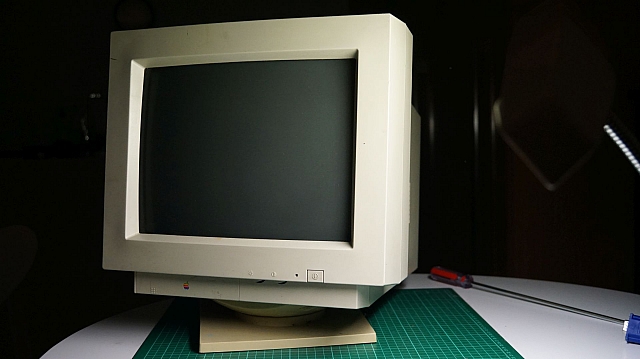 It's what's inside that counts...
First, that age-old bit of advice when working with CRT tubes.
WARNING
OPENING CRT MONITORS PUTS YOU AT RISK OF ELECTRIC SHOCK. MAKE SURE YOU GROUND EVERY CAPACITOR VISIBLE WITH A SCREWDRIVER BEFORE GOING ANYWHERE NEAR THE CIRCUITBOARD.
This is especially important if the CRT has been powered on recently!
I'd read online that there were potentiometers inside every CRT monitor that could be tuned and so I set out to inspect this one. Opening it up wasn't a hard task; there's only four screws holding the shell on. I wasn't expecting to find wildlife inside, though...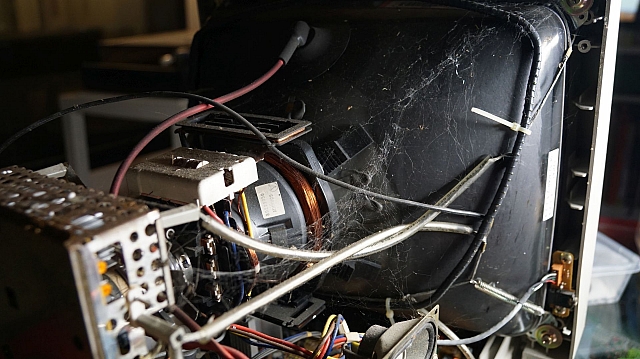 After shorting all capacitors, I gave the unit a quick internal vacuum.
Adjustments
From there, it was a simple task to find the dials to tune.
Well look there! Focus! It really was this easy... just turn it until the picture becomes clear enough! Of course, this then meant that the monitor was out-of-focus when cold... so now has to warm up to become crystal-clear. I still prefer this over gradually becoming impossible to read.
Here's the before shot.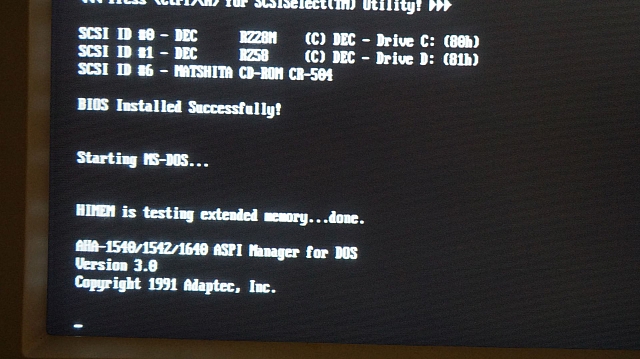 Here's the after shot.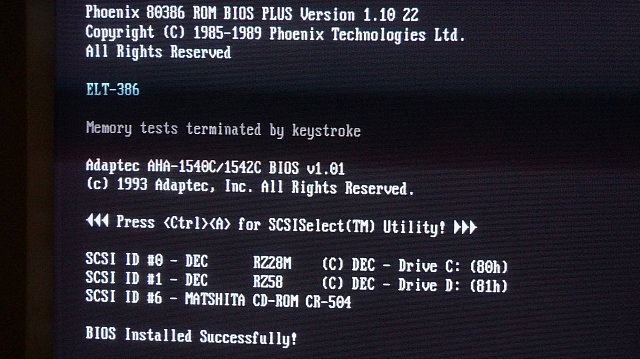 Oh yeah.. I've been playing with SCSI on a 386.. fun, right?