Manila was nothing like I'd expected... I suppose I had no idea what to expect, but after hearing of kidnappings, dangerous weather and chaotic traffic, I hadn't painted the best picture. Turns out it's all crap. I mean, they've had a few blows from Mother Nature in the past, but this hasn't hampered what is a bustling and vibrant city.
Apart from shopping for cheap electronic goods, I had a goal to check out as many of their modes of transport as possible. Google helped me find the Philippine National Railways ... and this then lead me down a rabbit-warren of information. It turns out the railway has been restarted many times. It used to expand all over the country, but squatters came in each time the railway closed/suspended lines. This has now lead to difficulties reclaiming the right-of-way and resuming the services. The result, currently, is that there are a limited number of services to catch and I chose one that worked out nicely when transferring from other modes of transport.
Another reason to check out PNR was that they utilise hand-me-downs from Japan. Quoting the PNR Wikipedia Page:
Surplus sleeper coaches from Japan Railways were recently acquired by PNR, and were delivered on November 2010. More used rolling stock from Japan Railways was recently acquired by PNR, and arrived in 2011 which included some 203-series EMU, Kiha 52 and Kogane Train (Kiha 59).
Judging by Google Maps and Wikipedia's page on Rail Transport in the Philippines, I worked out a path that would allow me to ride a few of the 'light rail' systems and the PNR. This meant catching the LRT from EDSA Station to Carrieda Station and then walking to Tutuban. It turns out the area from Carriedo to Tutuban is Chinatown and therefore full of markets. From Tutuban, the PNR was traversed to end up at PNR EDSA Station. This was a 45min suburban route and allowed viewing of the real Manila. A quick walk to MRT-3 Magallanes Station then allowed a trip north to Santolan Station near Greenhills shopping center for some much needed retail therapy.
LRT-1
The Manila Light Rail Transit System - Line 1 is the first of the LRTs in Manilla and runs from Baclaran to North Avenue.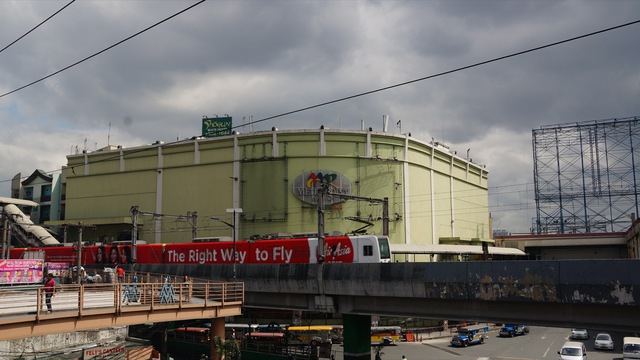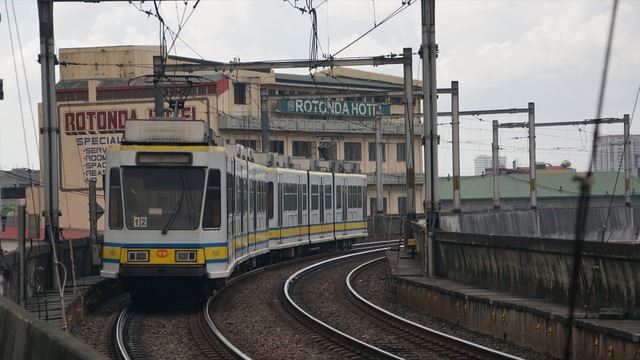 LRT-2
Walking north along Rizalo Avenue until Recto Avenue allowed the viewing of the end of LRT-2. The weather was a little temperamental and (especially at night) the high overhead railway gave the whole neighbourhood a Blade Runner feel.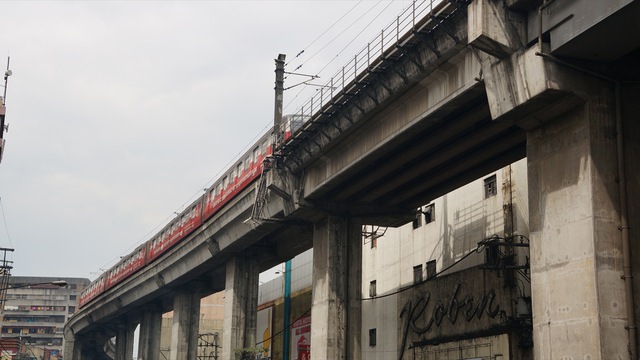 I couldn't quite work out if there were plans for expansion or if the track was simply extended to allow for a turn-back.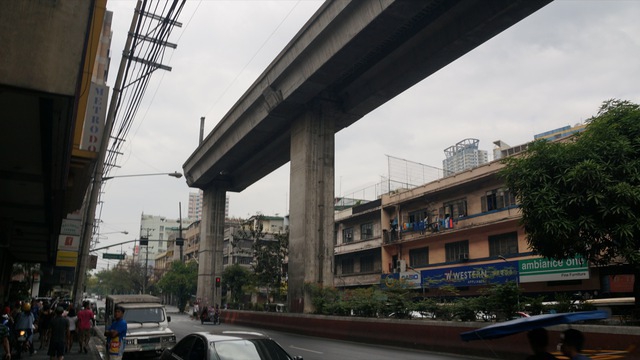 PNR Tutuban Station
PNR EDSA Station
A quick jog to the bridge let me get a few departing photos of the service I arrived on.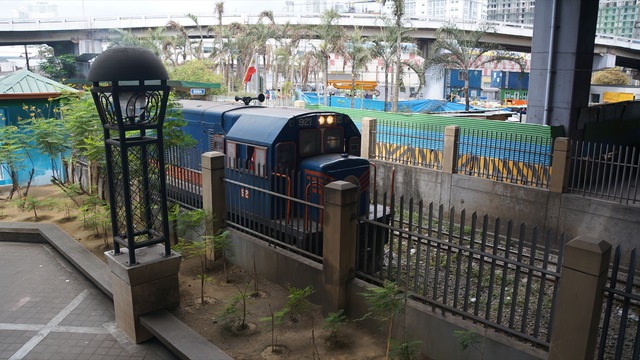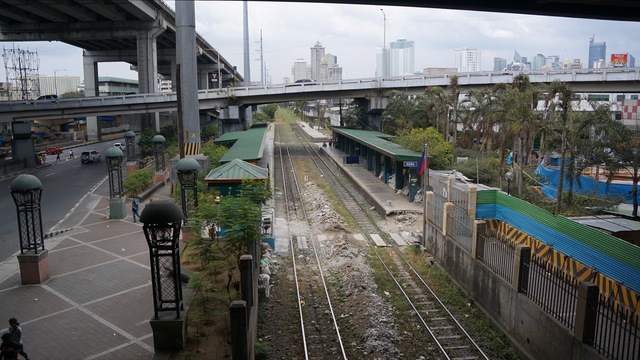 PNR 203-series KIHA Rollingstock
Ex Japanese Railway stock. Towed along by a General Electic 900-Class diesel (build in GE Montreal, Canada.) I love it that they've left the pantographs on the roof.
MRT-3
Do note to be mindful of the station staff. Don't take direct photos of them and if they tell you not to take photos, do respect their wishes!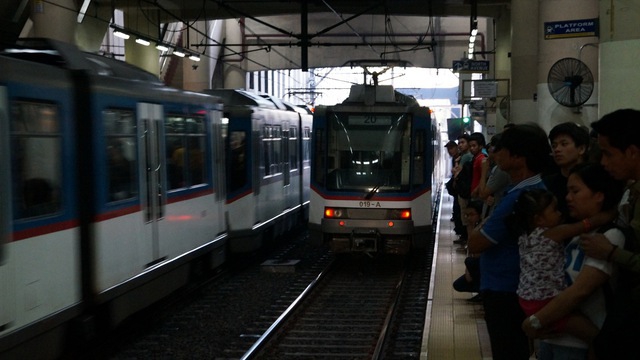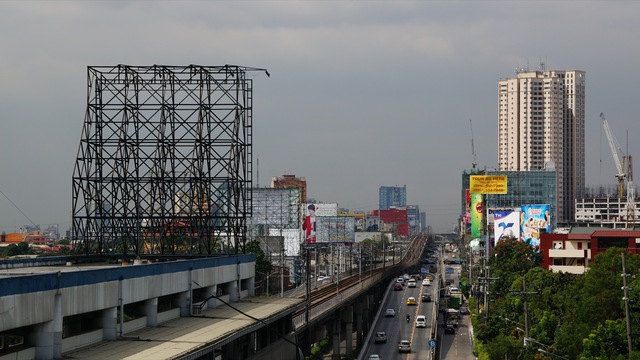 ...must get back there...