It was to be one night in Tokyo, whilst in transit from Hakone to Izu Peninsula. What's the quickest path? Probably a change at Odawara or Atami? Suuureee... but there's also an express train to Shinjuku from Hakone and an Express to Shimoda from Shinjuku. So, why not do it in luxury?
Hotels in Shinjuku aren't cheap... so you might as well make it count. Turns out that Odakyu has a hand in this hotel and this hotel has some stunning rooms! Check out the view from the Panorama room I stayed in!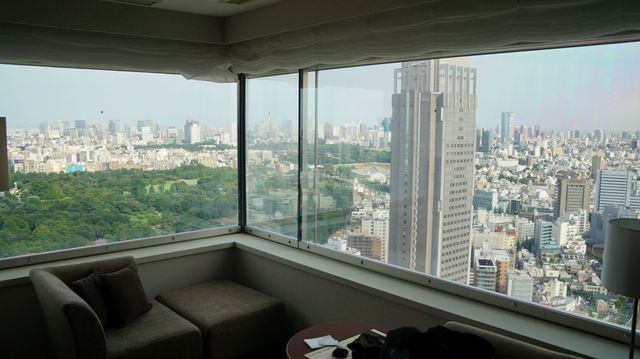 Trains, trains and more trains... Yamanote, Express lines, Chuo line and even Odakyu!