I had to drive to Sydney for work.. so I via'd Canberra and the railway line. Didn't get to see much as I was mainly on-the-clock and had places to be... but fluked a few sightings. First up was perfect timing with the Harefield shuttle. Whilst waiting for it, there was (as there always is) amazing cloud formations to drool over. Not so easy to capture on an SLT though.
The light is never in the right area in the afternoon and so I've got a favourite place at the top of the climb from Harefield to Junee on an S-Bend. It gives you a minute possibiliy of having the loco on a good angle.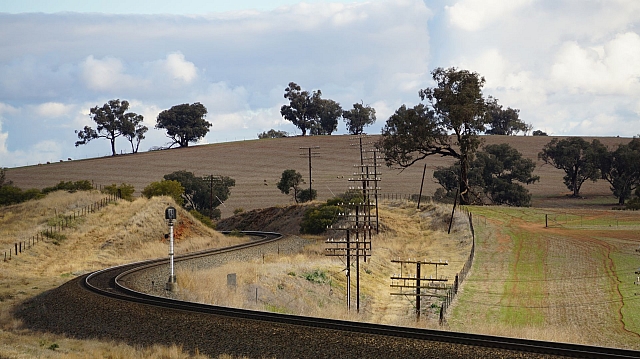 It also lets you take a photo of the train seemingly driving on the road...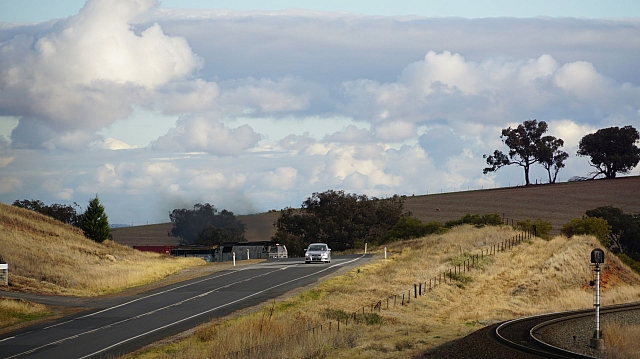 And then some great angles of the consist traversing the curves...
There's always a good lash-up on this train. Qube run the shuttle and, since it's such a short trip between Harefield and Junee, use a miriad of vintage locomotives.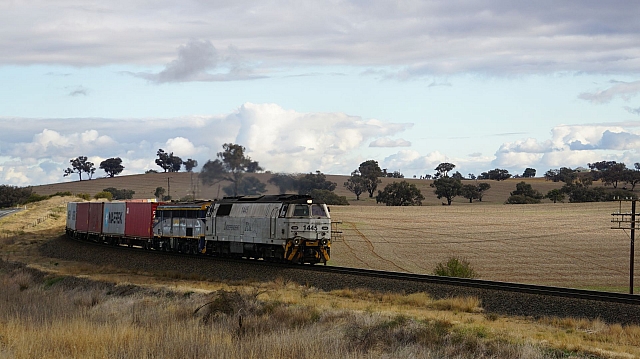 There wasn't much else happening on the rails, so I bolted through to Harden and caught a northbound PN intermodal trying not to roll too fast down the hill.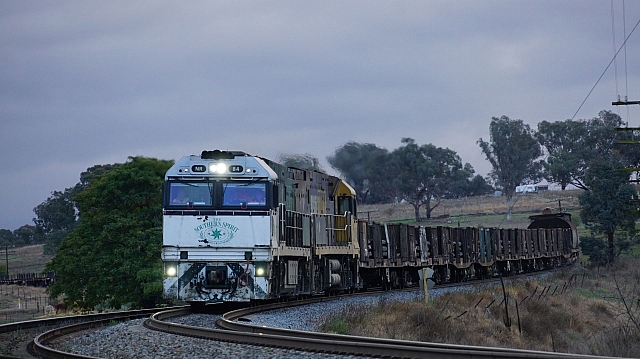 The leg from Canberra to Sydney was a little quieter, but I did manage to intercept a northbound SCT service just near Bargo. SCT have recently acquired a bunch of LDPs from QR who no longer do southern intermodal trains, so this was an interesting lash-up.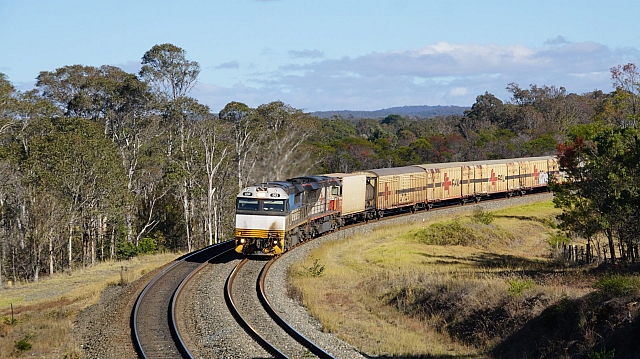 Next is the Griffith Explorer passing through Galong. This is train has an every-second-day timetable and isn't an easy one to catch. The weather was also disturbingly cold and wet.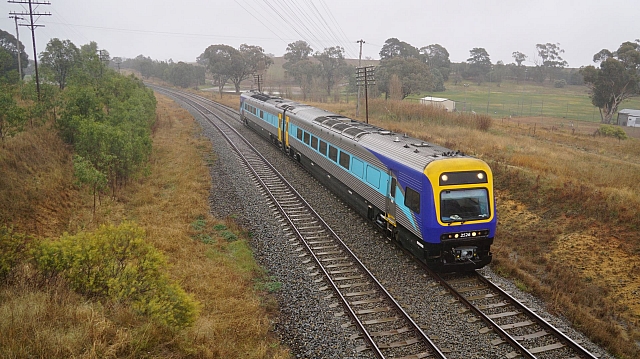 A few KMs down the track I intercepted the northbound Melbourne-Sydney XPT. It absolutely flew past me!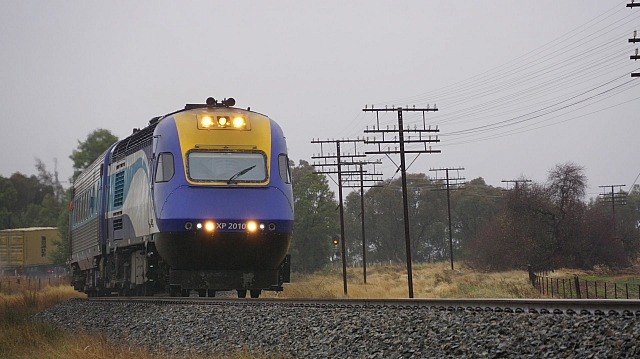 Further down in Yerong Creek, I intercepted a north-bound Steel Train.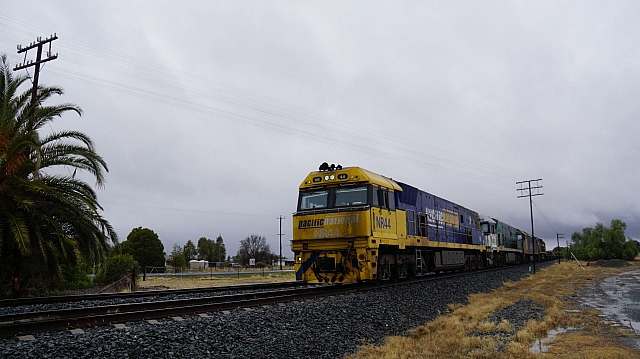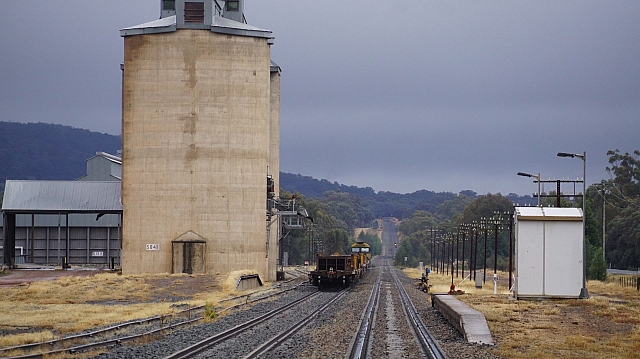 In Culcairn I thought I found one of the ex-ARHS Canberra passenger cars, but alas, supposedly it's been here for years. I'm usually too distracted by the local bakery and don't actually check out this corner.
The weather stayed absolutely awful...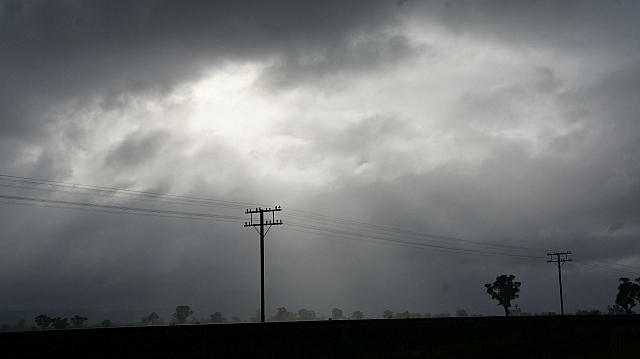 But I hung around in the cold for the southbound XPT.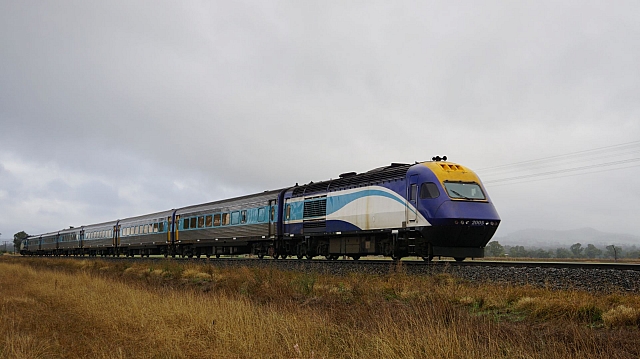 And then continued home through a heavy downpour... car needed a wash anyway.