The initial plan was to get to the Tokyo City Flea Markets. Who can resist a good bargain? And I've seen photos of stalls with railway memorabilia! Unfortunately, a little bit of drizzle CANCELLED THE ENTIRE MARKET. Funnily enough, we weren't the only people disappointed; quite a few locals walked past and shared our agony when they read the 'we are closed' sign.
Anyway... I had an ulterior motive... There's a shinkansen yard and freight terminal to the east, not a 20 minute walk away, that I wanted to check out and, fortunately, my comrades obliged when they had nothing else to do in such a remote location of Tokyo!
The map above shows you a terrible walking route from the Markets (M) to the Freight/Shinkansen Yards (Y). It's around a 20 minute walk and it drizzled the whole way! Fortunately there is some tree cover on the east side of the river.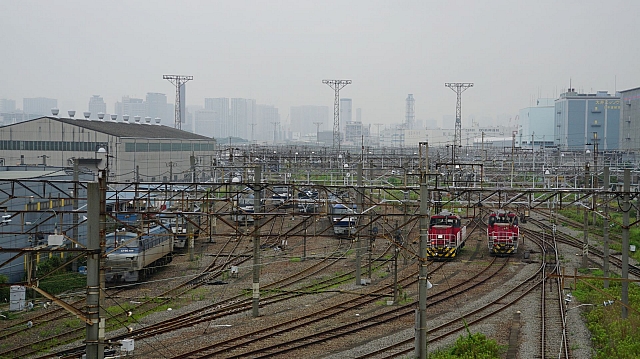 The yard happens to be huge and there's always a consist being built up or broken down.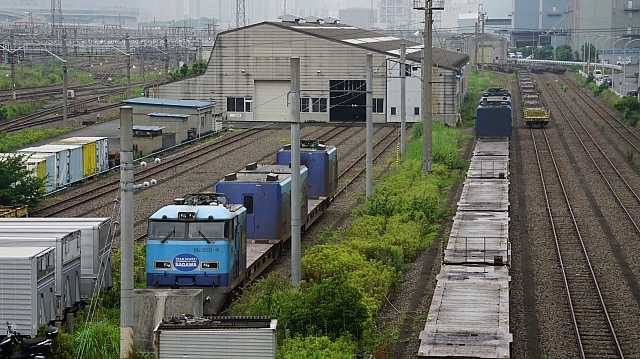 The M250 Super Rail Cargo was sleeping in the yard... it actually looks like these units had been put in storage? They weren't looking as top-notch as the regular runners?
Of course, Shinkansen are staged here too...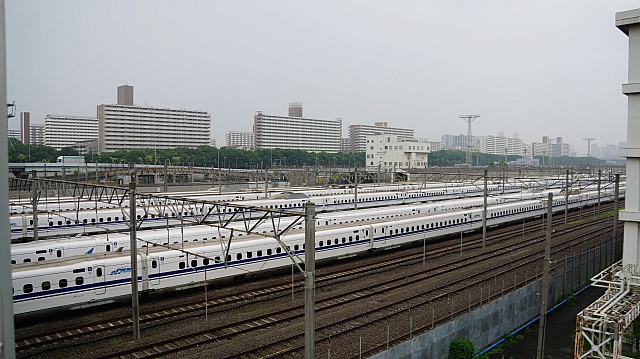 And then it happened...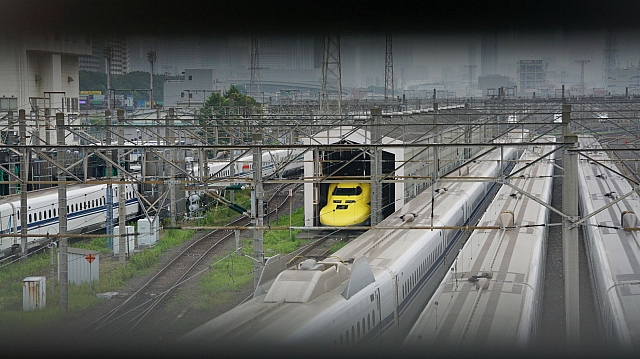 Doctor Yellow has a home here! I thought it always returned to Hamamatsu, but here it was, happily resting before its next duty! Shooting through the railings proved a challenge, but it was great to see the unit in the flesh.
From there it was another dreary walk back to the Monorail Station at ŌiKeibajō-Mae Station which is part of the Tokyo Monorail.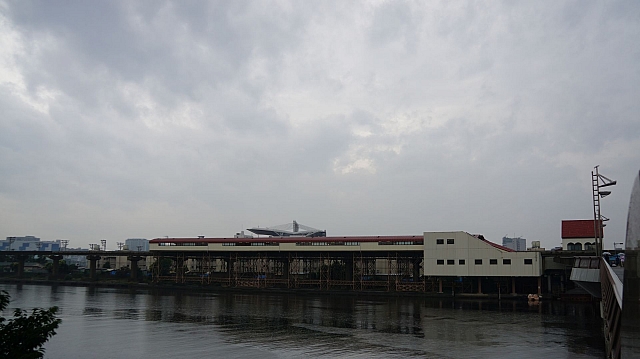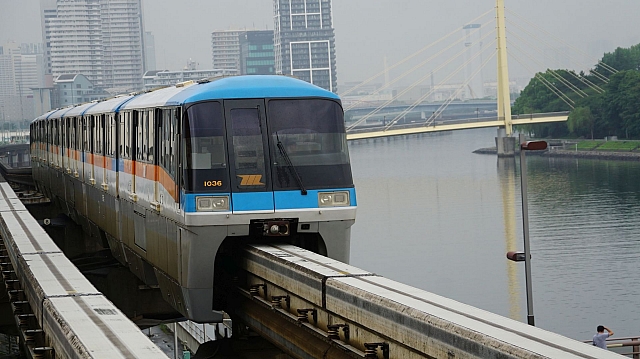 Note that you can see horsies from the station if you look out the windows towards the race track!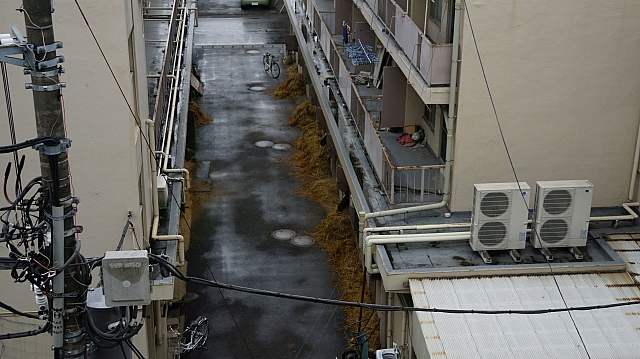 So, it was a sad trip thanks to a cancelled flea-market... but, all's well that ends well when Doctor Yellow makes an appearance!
Here's a webcam north of Shin-Osaka Station with a beautiful view of the tracks between Higashi-Yodogawa Station and Shin-Osaka itself. You also get to see the Shinkansen in the background.
I just happened to be randomly viewing this when I stumbled upon Doctor Yellow!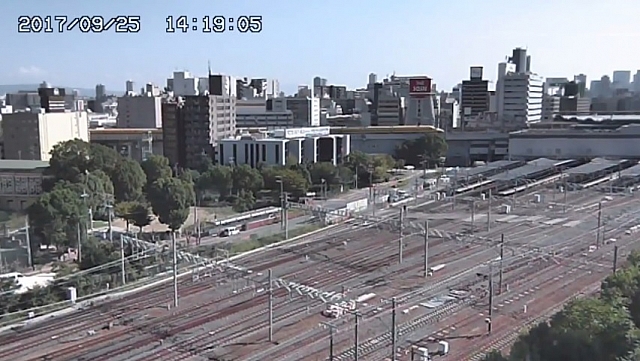 This would have to be the first time I've ever seen this train moving... Sure, I'm a few thousand kilometres away... but... I'm declaring this a success!
Turns out that this arrival is spot on to the timetable from 2014! I wonder if it'll depart at 1623? I'll update if so.
Update: I previously completely forgot to check at 1623... but I've just caught a return service at 14:14:12 on 11th October 2017: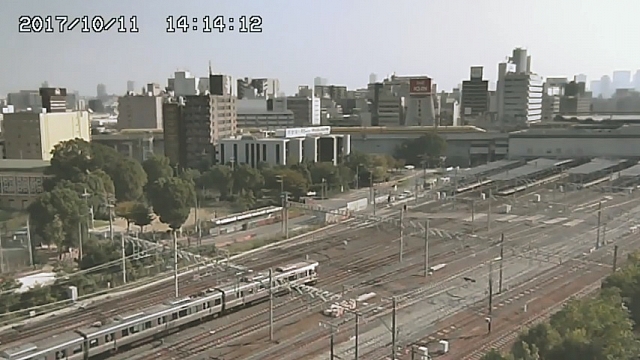 Here it is again on the 20th of October 2017:
And after quite a hiatus, it's been seen again!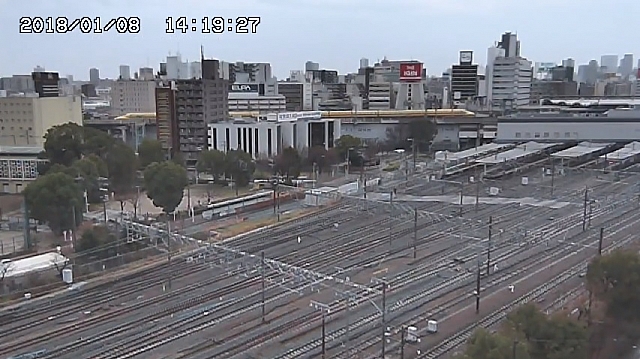 And it didn't continue west... instead turning around and departing east again at 14:28...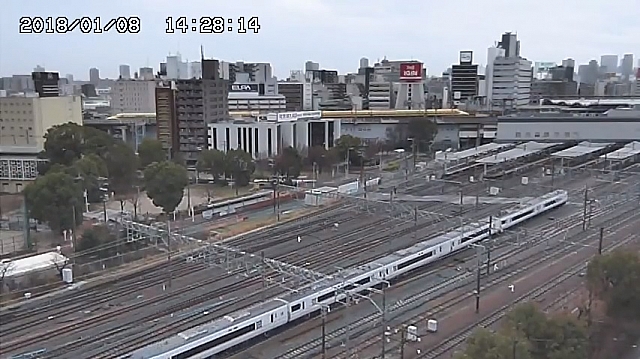 Very cool to watch!