First it was Doctor Yellow, but today proved a more rare sight....
You'd better believe it, that's the Twilight Express Mizukaze. The link to the camera is here. It has been raining the last two days and the sound of the rain has actually been fascinating!
Update, here it is again on the 11th October 2017...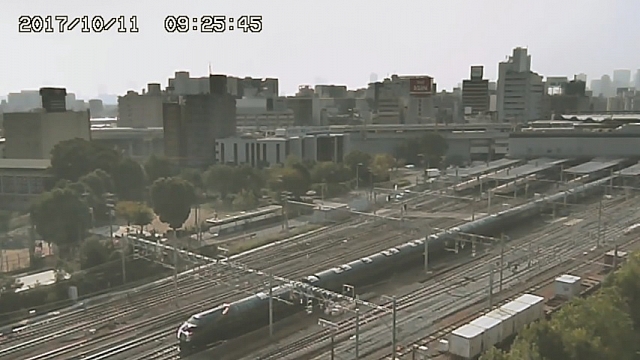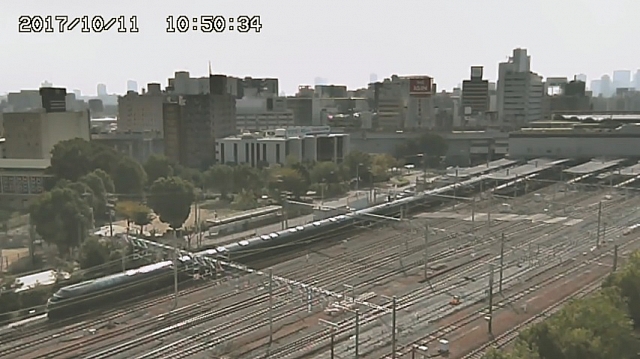 And again this morning!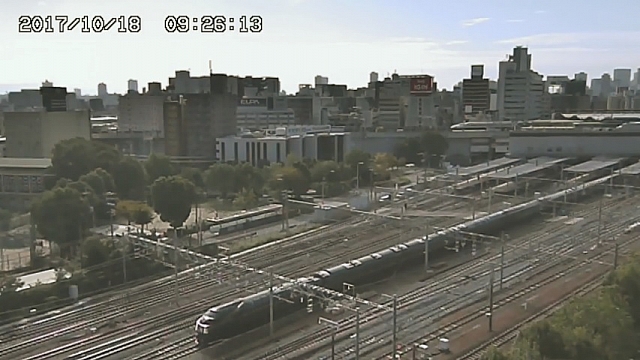 Back into Osaka...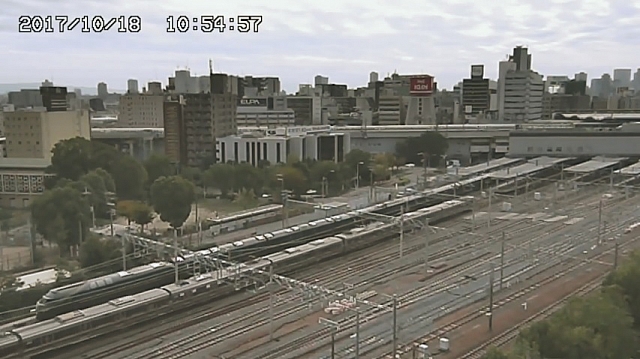 I've made some most posts on this webcam! See here for standard services, here's Doctor Yellow and here's the Salon Car Naniwa. I've also posted a live timetable of the normal traffic in and out of the station.