A-Train was a breeze to install and ran first-go on the Compaq Deskpro 3862/20n. Controls were by the numeric keypad as, out of the box, there are no mouse drivers in DOS 6.22. Below are the drivers I attempted and the results.
CuteMouse
CuteMouse is an open-source driver known for its low memory requirements. Downloading and unzipping the drivers to disk was simple enough. The files were then copied to hard-disk and CTMOUSE.EXE was executed. All reported well. Upon starting A-Train I received a black and white map! Intro and main menu were in full-colour, but the actual game loaded as b&w?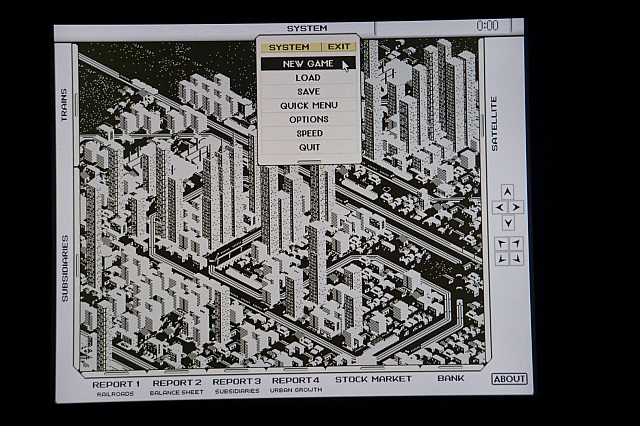 I dropped the CD-ROM driver and tinkered to reduce the memory footprint, but the game would simply not show in full colour once cutemouse was loaded. Was it because this little 386 only had 2mb of RAM? I'll test again when my 2x4mb SIMMs arrive.
MOUSE.COM
Microsoft also has its own Mouse Driver known as MOUSE.COM. Downloading, copying to C:\ and executing this worked perfectly. My PS/2 mouse performed as it should in A-Train and the world was a better place.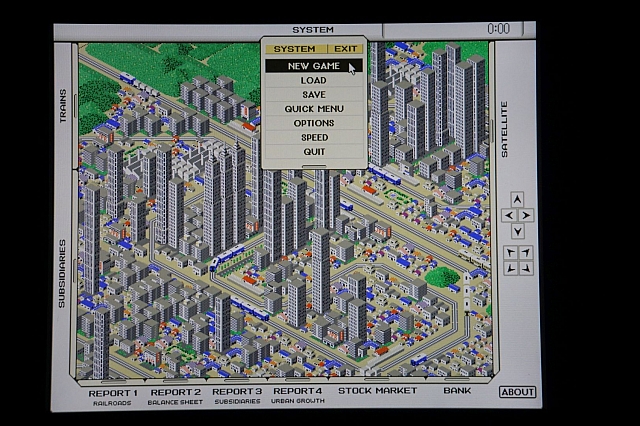 Now to learn how to play the game...